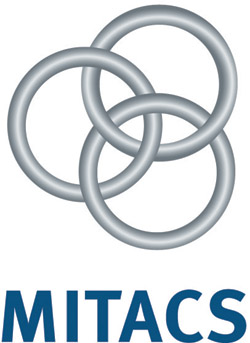 MITACS Digital Security Seminar Series at Carleton University
Room: 5115 Herzberg Building (13 on the Campus Map)
The MITACS Digital Security Seminar (DSS) series provides a research-oriented forum for the presentation and discussion of results across a broad spectrum of security-related topics, reflecting the interests of Carleton's Computer Security Lab (CCSL). The talks are intended to be of appeal to a wide audience, including non-specialists. Speakers are encouraged to put their results in proper context, and to address topics having both scientific and practical relevance.
Seminar Co-ordinators: Dr. Paul Van Oorschot and Mansour Alsaleh
Date
Speaker
Reference/Topic
Slides
There are no recent or upcoming meetings.
Show All | iCal Calendar | 2008 | 2007 | 2006 | 2005 | 2004
Announcement of a talk is usually sent out a week before the talk. To subscribe to our DSS mailing-list, please send an email to DSS-announce-request (at) ccsl.carleton.ca with your name, title, email address, and affiliation.
To suggest speakers or topics, please e-mail one of the co-ordinators. For inquiries, e-mail malsaleh (at) scs.carleton.ca.
Sponsored by MITACS and Carleton's Computer Security Lab (CCSL). Last updated on September 09 2011.